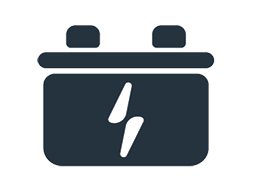 Battery Check
Battery giving you problems? We will check your battery for free and recommend a replacement if need be.
Your battery is the heart of your car's "get up and go." Without a healthy battery supported by healthy electrical systems, your car isn't going anywhere. To help keep you on the road in all weather conditions, hot or cold, we offer a variety of battery testing, replacement, and recycling services, including free battery checkups, complete electrical inspections, and warrantied battery replacement services that always come with free battery recycling.
Whether you're experiencing symptoms of battery failure, like a slow engine crank, or simply prefer to stay ahead of major problems with little acts of preventative car maintenance, we have a car battery test for you!
Great customer service. Awesome prices and quick service!! Go see them for the best deals on high quality battery's.