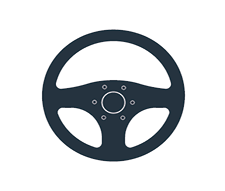 Steering & Suspension
Rainbow Muffler & Brake offers a full line of steering and suspension maintenance packages to keep your vehicle operating safely.
STEERING AND SUSPENSION SERVICE
If your steering wheel shakes, pulls, or if you have trouble controlling the speed or direction of your vehicle, it's time to check your steering and suspension system. Steering controls how you turn the wheels of your vehicle, and the suspension system connects the vehicle to the tires, making sure they make proper contact with the road. Our technicians will inspect your steering and suspension system and diagnose and repair any issues.
Great prices for excellent work, if there is an error in what they did they don't bs and help you out immediately. Will tell you work that NEEDS to be done and work that would be nice but can wait. I will definitely recommend them to others and drive across town to see them again.