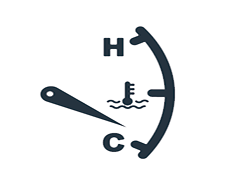 Heating & Cooling
We provide comprehensive heating and cooling services to keep your vehicle comfortable year round.
CAR HEATING AND COOLING REPAIR
When your vehicle loses its ability to moderate temperature, you and your passengers suffer. Our technicians will inspect your vehicle's radiator and coolant system to ensure there are no blockages. We'll check your coolant, water pump, thermostat, hoses, belts, gaskets and seals and perform regular coolant flushes to keep your heating and cooling system working great all year.
They know what there doing here and will give nothing but the best advice definitely recommend them for all your auto needs