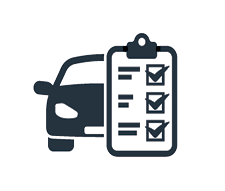 Diagnostics
When something is wrong with your car or truck, you might not always know what it is. At Rainbow Muffler & Brake, our experts will inspect and diagnose the problem and recommend the best solution.
CAR DIAGNOSTIC
Our technicians will use state-of-the-art technology — coupled with years of automotive experience — to diagnose the problem and determine the best course of action to get you back on the road as quickly and safely as possible.
Friendly and knowledgeable. Really enjoyed the experience all around and so did my jeep.