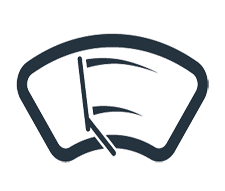 Wiper Blade Installation 
Changing the wiper blades is an important—and fortunately pretty simple—part of regular car maintenance. Wiper blades should be changed at least once a year, and you'll know they need replacing when the rubber begins to wear or crack. You may also notice that the blades will start to smear water, leave a film on the windshield, or wipe water unevenly. It's typically a good idea to replace both wipers at once, based on the assumption that if one is worn out, the other is likely going to be due for replacement soon, too.
CUSTOMERS LOVE OUR SERVICE
This shop is great! The staff is amazing and I am so glad I stumbled upon this place. Thank you for the awesome service. I'll be back and I will definitely refer you guys to all my friends! Thanks Rainbow guys!!!! You da best!